Unnameable.
November 23, 2011
A look
That can't quite
Be named
Is plastered on
The face of the girl
In the mirror.
The look
Matches
The feeling inside of her.
What is it?
It's almost
Empty,
Yet so full
At the same time.
It's like mixing
Emotions,
Into one, big
Emotion.
This emotion is the
Unnameable.
A feeling that
Tears you
Apart
From the inside, out.
A feeling so
Pure, yet
Tainted as well.
It's the
Unexplainable.
So many words,
Just unsure of
Which
To use to describe it.
It's the confusion,
The longing, the dreading,
Combined.
It's the truth,
The lies,
The unforgivable.
It's the
Nothing,
And the
Everything.
It's the one
You want to fight,
But
Give in to
At the same time.
It's the one in
Control,
The one you
Trust.
It feeds off your
Self-hate.
It is the
Unnameable feeling.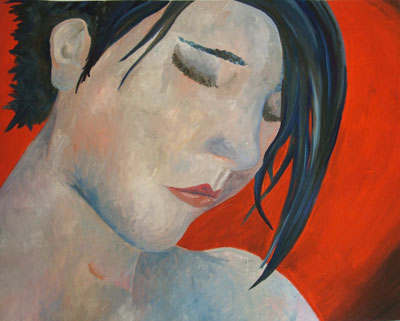 © Lindsay S., Billings, MT