If It Takes Forever....
December 2, 2011
Electricity passes through our veins when we touch;
That small, accidental bump that makes you blush.
I hang on to every word that comes off your lips,
And when they speak my name, my stomach flips.
I see our future when you look me in the eyes.
I stare deep into them and become tantalized.
Unspoken words linger in the still air;
Words of the love we wish we could share.
As much as I ache for you, I will wait for you,
Because I love you more than you'll ever have a clue.
Your sweet voice is music to my ears.
You've been there with me through all my tears.
You've hinted at an obvious love for me.
Let's go ahead and make history.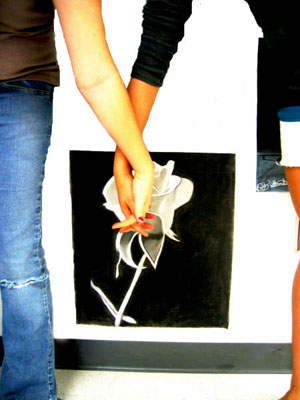 © Josie G., Wilmot, SD