But when i do
December 2, 2011
I might be smart compared to some, but I don't show it.
I might not be the most friendly, but when I start to care it shows.
I don't let many people get to know me that well,but when I do you can she how hard it I for me.
I'm not sorry I let you know me, but I am sorry that I let myself care so much for you.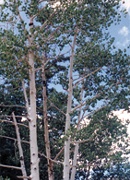 © Bethany D., Philadelphia, PA