Solitaire
December 2, 2011
Playing solitaire
because you left me alone.
Buried
in A Perfect Circle.
Paralyzed
amidst chaos.
It's so loud
because I can't hear you.
Detached
from reality
because you cut me off.
Devoid
of emotion
because you avoid me.
Thoughtless
because you possess mine.
Hurting myself
to catch up with you.
Bleeding
because I can no longer cry.
Suicidal
because I'm already dead to you.
Hoping
I'll finally be out of your way.
Gasping for breath
because you stole mine.
Losing focus
because you are mine.
Fading into the darkness
because you are my light.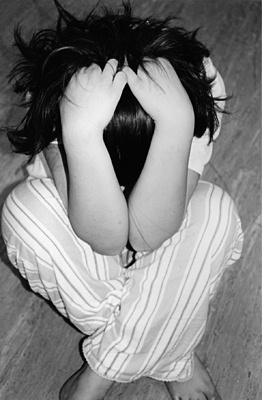 © Emma L., Wyckoff, NJ