The Predator
December 2, 2011
The Predator,
when everyone else is Prey.

Watching
from the hug of a tree.
Waiting
for a rabbit to show.

Even the moon
hides from me.

A black alley
calls my name.
I am
The Black Cat;
don't cross me.

Am I scary?
What if
I cast three shadows?

The rabbit's here.
It's hungry.
But am I?
There's always room,
for dessert.

I want
to watch you run.
You're cuter
when scared.

I can still feel you,
when you're dead.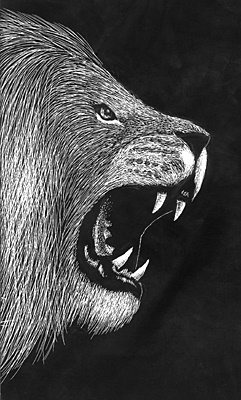 © Russell W., Alpine, UT