this hate
December 1, 2011
This hate,
I can feel it grow inside me,
Like a weed strangling the life from a plant.
I see it; it's in my eyes,
The hate, it stares back at me when I look at my reflection.
This hollowness fills me;
I just want to confront this stranger.
I want to scream trying to find myself.
Are you there anymore?
The days no longer comfort me, and the nights bring no peace.
It only brings anger at the sorrow that hangs in the air.

This hate,
A parasite robbing me of my happiness,
As it strips me of my compassion.
I once thought myself a fallen angel.
Standing here with the midnight black wings
Of a starless night.
With nothing else but my shame and the hope of redemption.
No more.
I would stand high on the buildings praying for the sky to strike me down.
But now I hunger for pain, for it feeds this madness in me.
I will stand here bleeding waiting for you to patch me up.
But do you come?

This hate,
It warps my reality.
I believed I'm flying with only the moon as company,
But I'm so close to falling, as these wings start to enclose around me.
I want to hate, to make myself feel strong.
However I'm growing weaker.
I sit in the rain saying I didn't cry, but it's true.
Holding on to hate, but who would have known the hard part would be letting go.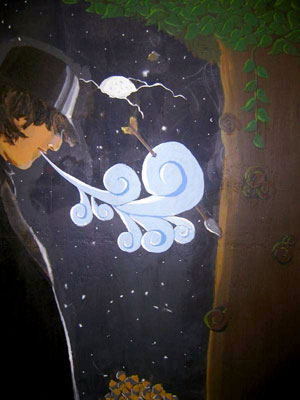 © Dean W., Hinesville, GA