blackbirds
November 27, 2011
my thoughts are not here
they are blackbirds singing in the dead of night
but wings
don't mend so easy
my wings
don't fly so straight
not
anymore
not
since you clipped the tips and tripped me up
and now I'm flying
so off course.
where did home go?
I could have sworn that yesterday
it was south
down with the highline
and crooked streets like crooked teeth
who've taken so many punches and keep
grinning, but you
have tipped my compass north and east
to queens
where little boys wear monkey suits
and pray in straight lines
like the grid of our city
and my blackbird thoughts are flying back
back to you
but I shut their wings again
I tell them they are flying
towards a dead end.
but you're my dimmed and broken lighthouse, so
they keep diving towards the glow
and shattering beaks on windowpanes
keep circling back and crashing
like the waves below them
keep trying to find you.
are you in there
with your shadowed lamp?
but your hands move
and I'm not sure I can still see the light
hello?
and all I'm asking is that you show me
just how bright you really shine
because I believe that your light
will guide me back home
will shut my wings for good
will bring me peace.
but I'm so afraid you'll never
lift your hands
I'm so afraid I'll never
see your light
(is there anyone for whom
you'd tell the truth?)
and you will leave me drifting
leave my birds suspended in the air
smashing beaks into walls that will never
break for me
and I cannot fly back
to where the streets are crooked teeth
I am scared that I'll flap on haphazard
that I'll keep knocking into lighthouses whose windows push me back
that my broken
wings
that all my red
wounds
will stay open,
hurt
forever.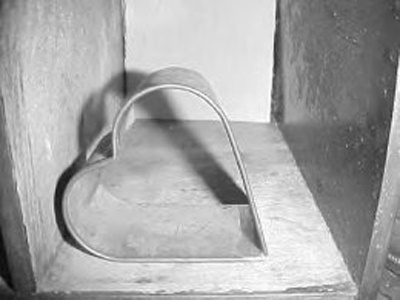 © Liana D., Somers, CT