The Old Man
November 27, 2011
With great effort, he wheezes.
The deep, sunken wrinkles that populate his forehead crease and fade minutely as he chokes on his own breath,
and with them, the tan spots of aged epidermis.
At length, his coughing fit retreats,
and the shaking of the old man's hospital bed dies off.
The other members of the room exhale in relief;
they've been standing here for hours, for they had been told
today would be the day.
"Don't scare me like that, Pops,"
your dad chuckles, but his usually loud laugh was softened by fear.
He motions toward you.
"Go on, Alex, you should say goodbye to your grandpa."
So, as gently as possible, you sit down on the stiff bed,
lifting your eyes towards your father for instruction.
"Hold his hand."
Before you can obey,
your fingers are in a surprisingly strong grip,
and at once you know it's the old man.
A collective gasp fills the room.
Your heart throbs in your chest as you slowly turn your head
towards his
and you stare into his eyes,
which look odd now.
His gaze doesn't quite pierce through you,
nor does it give you the feeling of being examined.
The only thing you do feel is that he's not looking at you at all,
but something beyond you,
beyond the hospital room,
almost beyond the fabric of reality.
His mouth opens:
"Hello, my Lucy, my love."
A pause.
"I'm coming."
The beeping ceases and the line is flat.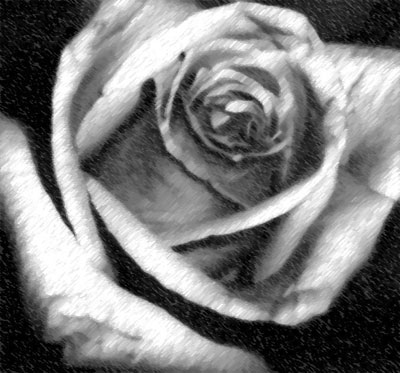 © Wajida S., Shrewsbury, MA