Butterfly
November 18, 2011
Wings shimmer in pale dawn light,
Leaf quivers as it takes flight.
Lights on flower, colors bright,
Takes a drink of nectar sweet.

Iridescence off the wings,
Somewhere near a bluebird sings,
The creature's cue to leave.

Joins another near a tree,
With apple blossoms glistening, wet and dewy.
Their cousins fly up towards the sun,
Their colors diluted,
Brown and red.

Fluttering in great, magnificent flocks,
Color flys off every scale,
So beautiful, so delicate,
A butterfly soars with gusts of wind.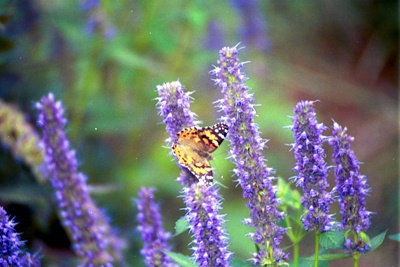 © Michelle S., Alpharetta, GA