Live.
December 1, 2011
In the cold dark alley,
I walk towards the scene.
My boyfriend, he called me,
He sounded so mean.
I like to think it wasn't his fault,
At least not all of it.
It was the drugs,
He was high again.
On what I didn't know,
But it had to be bad.
Right now the only thought within my mind,
Is bringing him back home alive,
We're both so young and supposedly innocent,
In this "adult" world.
But I'm still the one walking,
Walking down this alley alone.
My eyes gaze across the cemetary ,
That lay in front of me.
The body's laying all around,
Dead, alive, in-between.
The forgotten children, unloved.
Sorting through I found him,
Bloody needles cast all over.
His cheeks were bloodless,
Yet his breath was slow and shallow.
That was good though,
He was still alive.
I took him in my arms,
Weeping gently.
Showing him I was there,
Even when no one else was.
Showing him that I care,
I care.
Then he chillingly whispered to me,
"I love you" and,
"Goodbye".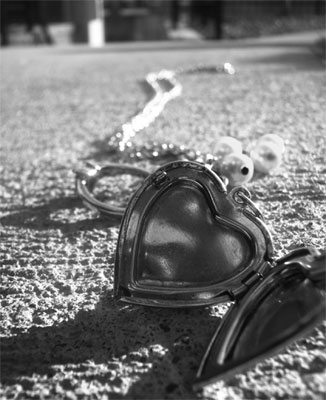 © Francesca Y., Robbinsdale, MN