Promises
December 1, 2011
Time keeps on ticking and people never stop changing right before your eyes.
If there is a moment I will never forget, I want you to be there with me.
I promise that you second in time, time that never waits for anyone
The everlasting picture frame in my mind, I swear belongs solely to you.
You are forever in my heart, along with that memory of the two of us. I Promise.
I guess promises are meant to be broken, though. After all, what is a promise?
Something someone wants to guarantees you? But life isn't guarantees.
Every time I hear those broken words now, their empty meaning ring in my ears.
"I am never going to leave you. You're my best friend. The only one I need, I promise."
I promise, I promise, I promise. That's all you ever said.
Its never you, only me, only your other friends, only the rest of the world that interfered
And every time my soul is crushed, my heart broken, I never learn.
People never change. Well, maybe they do, but only for a little while.
So I forgive them. All the time. Truly, I could just learn from them and move on,
But I don't. I look back and gravitate towards my past. All because I bothered to look back.
Maybe I actually believe I can fix all of our mistakes, but who am I kidding?
Only myself.
True colors of one's soul never change, always trust your gut, at the beginning
Your subconscious knows best. So don't over think and analyze life too much
Just follow your dreams. They lay out everything you've ever desired, so just follow them.
So why are you in my dreams? In my every waking thought all day long?
When for sure I know that you have better things to worry about than me.
Your future, school, everything that might actually be important.
I, on the other hand, can never think about or remember the important things,
Only the pointless ones that do not really matter to anything I am doing anymore
You met me less than a year ago, but forever changed my life, the way I think.
From spending every day of my life with you, to sitting home by myself next year.
I ponder this. Is it fair? Not at all. Not one bit. That's life without you.
But who ever said life was fair? Not mom, not school, not God.
I will miss you forever and always, so much you will never be able to fathom it
There is an empty piece inside of me. One that will never forget or be filled
Never forget hours of conversations, and spontaneous adventures.
Just, there is only one thing I will ever ask you to promise me.
Look up at the moon ever once in a while bustling through your life and think of me.
The moon you always told me was beautiful from all the way across town.
Its something you made me realize we will always share while on this Earth.
One of the few things that actually will last forever.
And then promise me that you will never forget me.
You are my best friend. You always will be.
Because of everything you taught me, I don't care anymore, I am good enough for anyone.

You changed my life forever.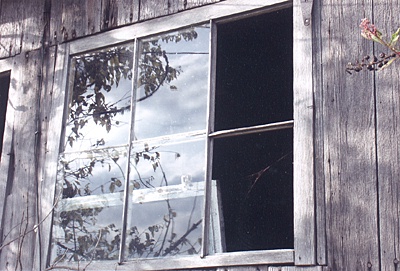 © Cassie H.,Cami, IL