Dearest
November 28, 2011
Your whole essence can be displayed
by the click clack of your shoes
along the track.
Your fiery, ostentatious passion
clashes with your nice, soft,
gentle style.
Your brown hair flows,
corresponding to the wind's howl.
Your welcoming presence
may entice a timid boy to prowl
but then he is deterred by
the brightening flash of your vivid smile.
Don't ever seek to excite me.
Your voice is only calming.
The freckles on your face
flow well with your image
and the rhymes you write
as you reveal yourself.
When you enter the room,
your shining beauty
leaves me stupefied
just as shepherds are
when they are in sight of an angel;

You think I'm laughing at you.

Your company compels me to be happy,
for you have permanently
left a footprint that spans my soul.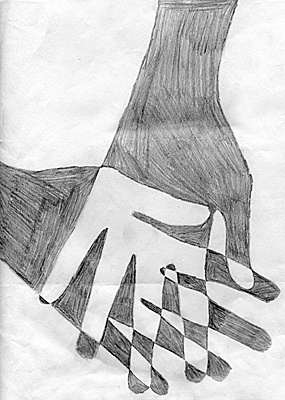 © Warlito B., Tamuning, GU