Daddy
November 28, 2011
Daddy do you even love me?
Well i wish you'd show it
cause' i wouldn't know it.
What kind of dad makes his daughter cry?
Doesn't look her in the eye.
Daddy there were tears there,
if you saw them would you even care?
Daddy i thought you were on my side
but all you did was made me cry
Daddy i thought you'd believe me
but why couldn't i see?
Daddy you made me sad
and now all i feel is bad.
We should have left you
why didn't we?
Now I'm feeling beat.
But now we're gone,
we'll be gone for so long.
Do i must say.
Daddy don't leave me.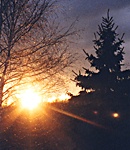 © Vhristy S., Germantown, NY