The ghost of the living
November 22, 2011
Help I've been strung like a piano string, and played on a violin.

I feel stepped on and pushed over, my whole self esteem squashed under the tire tracks of a rover.

My whole idea of life flipped and played, my image imprinted on a game of cards and thrown in the trash.

In other words I feel discarded, disregarded dissed then metaphorically pissed on.

Screaming at the world that I had a good shot with this one, but I was shot down before I could run.

Roasted before I was ever warmed up, things never seemed to be heated but in the end it blew up.

So how I feel seemed to never be real, beaten to death to find it's a lie call it pulp fiction.

Maybe it's not at my jurisdiction to cause further friction but I feel screwed up, probably pretty easy to tell through my depiction.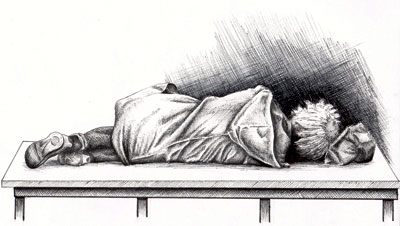 © Devin N., Sherrills Ford, NC