What Is Fall?
November 26, 2011
What is fall?
Is it another season without a reason?
Is it where leaves change colors and fly away from home?
Where wind slowly blows and the sun swims?
What is fall?
I'm not so sure.

Who is fall?
Fall, my mom says it's beautiful.
How is it beautiful?
Does it sparkle?
Does it have a gentle voice?
What does it do?
I'm not so sure.

When is fall?
Does it have a certain time?
Shall we meet to discuss?
Fall must be busy.
Does it come every year?
I'm not so sure.

Why is fall, fall?
Did its mother tell it to be?
Was it forced upon it?
Poor fall.
Does fall know why it is fall?
I'm not so sure.

My mother calls to me to sit upon her lap.
"Dear child, what troubles you?"
"Oh mom, what is fall?
Who can fall possibly be?
When does fall come?
Please, tell me!"

My mother chuckles.
"Dear child, fall is a season. It comes just after burning summer, before winter.
Trees get pretty, as leaves change color.
Kind wind hugs your body and you snuggle with your jacket."

Mother kisses my forehead.
"God made fall. He wanted us to take a break from heat."
So that is fall.
I'm sure now.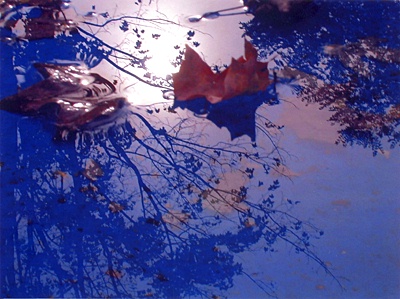 © Angela B., Holland Patent, NY