Possibility
November 25, 2011
Butterflies swarm and soar uncontrollably.
Not on beautiful green plain where wild flowers grow
But on the inside of my abdomen, but I try not to let it show.

My sweat glands become super active which makes my palms clammy.
Shakes and trembles roll down off my shoulders onto my humerus making its way into my hands.
He speaks to me, then nothing goes as planned.

I prepared to be myself.
But whenever I get near you words delete.
The next thing I know I constantly have a tremble down to my feet.

Maybe these nerves derive from one specific observation.
It lacks importance to me but includes importance to some.
I don't want to give up because of this, I really do not want to succumb.

Pigmentation is what people see as important. Why? I do not know.
This I is why my secret cravings to be flirtatious has continued to fail to show.
We can both be a part of nature. He'll be the fluffy cloud that releases cleansing showers.
And I'll be the moist mineral filled soil that gives vitamins and life to the flowers.

We could be more than a metaphor of life.
If he can disregard the color of the humans glove
And see the beauty of a person. Which could lead to love.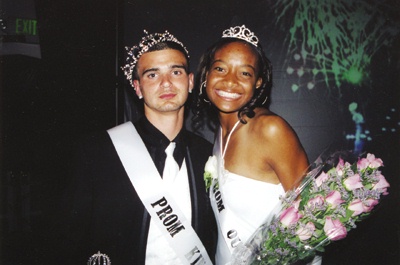 © Melinda M., Phoenix, AZ