Own World
November 25, 2011
Starved for truth. But When fed, I craved to Puke.
So I decided I needed glasses. So I couldn't see the truth.
That seems to accomplish nothing.
Instead creates lies
Lies not told TO me, but is self implanted.
My mind creates a different scenario manipulating myself into believing the new concocted "truth".
I am not a body builder therefore the weight of reality crushes me alive.
And that is when I mentally alter the situation.
Making things better.
Temporarily.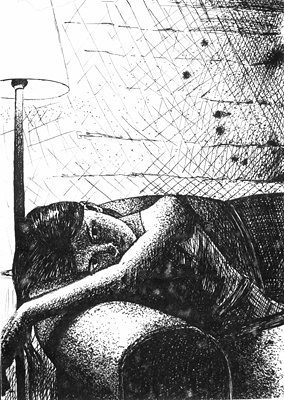 © Elisabeth R., Elmont, NY