As I'm Walking Out The Door
November 23, 2011
as I'm walking out the door
you cry and try to apologize
and as I'm walking away
I'm hiding the tears trickling
slowly from my eyes

As you try to tell me
that I'll always regret this
I think about the way you hurt me
and how its you that I wont miss

I want to believe that I'm better off with out you
but some how I can't seem to find
a reason that this is true
I cannot find a way
to live my life alone
when you're the only love
that I have ever known

So tell me that I'm stupid
Tell me that I'm wrong
because I know this already
I know with you is where I belong

"Don't think like that" I tell myself.
"With her your life is bad."
But some how leaving makes me feel
a different brand of sad.

As I'm walking out the door
I stop and wonder why
She hurt me as badly as it seems
so now I need a place
where I can feel like me.

So when I go walk out the door.
I will not say.
Goodbye.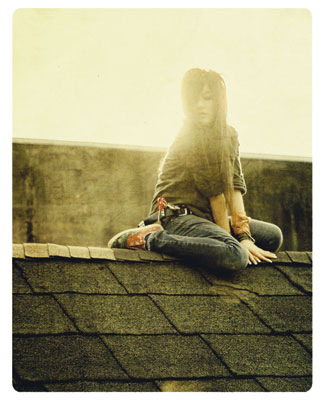 © Hailey J., Lake Oswego, OR