Solitude
November 26, 2011
I'm in a room. The lights are out.
On a bed, alone. I see a light.
A light that creeps onto my skin, from the slightly open door.
I hear noise. Its from the other room. Laughter. Giggles. Words in Spanish? English? Perhaps. A family. Why am I here? I dont know. I speak, yet no one replies. I think Im crying, but no one is here to comfort me. How long have I been here? This is a dream. I am at home. In my bedroom. My own stranger in my bedroom. No, its reality. Doesn't anyone hear me? See me?! I want to smile, I really do. But, why should I? What reasons are there? No one cares. No; Someone does. But I guess I dont count. I think I want to sleep now. Yes. I'll get under the covers and rest. Im dreaming now; this is real. Im in a room again, alone. But its very bright! White walls. Too bright. I cant see! I scream. I hear laughter. What? Where am I? No please let me wake up! I prefer my reality.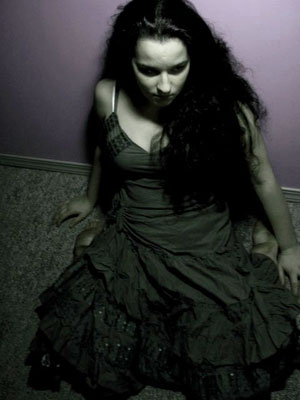 © Brianna D., Everson, WA