Sparks of Insanity
November 18, 2011
do you live in a house of mirrors?
cracked a shrewed?
a disoreinted veiw,
looking out upon the world where we play the same game.
do you ever get tired of the days passing by?
leaving you behind.
like your tears dont cry?
has it ever crossed your mind?
has the purity of emotion ever overwhelmed?
so raw a sadistic,
it makes you want to find yourselves?
we are the gods of this land
yet we cannot comprehend
what we refuse to understand.
Do you live in a house of mirrors?
where everythings the same?
in which we become incapible of the impossible,
the glory is put to shame.
we feel it in our finger tips
it flows through our veins.
the tingling sensation
we feel when we age.
do you live in a house of mirrors?
a one sided perspective
that approves of your conclusions?
why is it that we only see our image and not ourselves?
on the other side of the mirror
staring from the core of our existance.
not saying a word.
frozen in resistance.
you just critique your makeup
and walk out the door.
i dont even blink.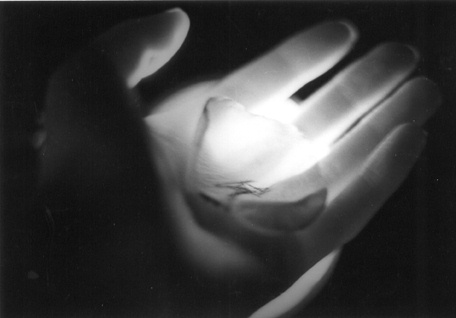 © Feichen Z., McLean, VA