Loneliness
November 7, 2011
The world's so lonely,
No one to stand by e.
No one to console me
When I am sad,
No one to be with me
When I am glad.
January to December
I have no one to remember,
Nor does anyone remember me.
I did not know the meaning of loneliness,
I was ignorant of how much i was blessed.
Now i am an object of jest
Someday I used to be the best,
No shoulder is there for my head to rest,
I am like a bird without a nest
I am like an uninvited guest.....
I don't know what to be,
The seconds pass so slowly,
I am so wretched and lowly....
There were days of sunshine
hen everything was fine,
Now it is the dark night
And nothing is alright.
Pain reaches my heart's core
I fee like I've been thrown to the ocean floor.
I don't know what to do,
I feel like I've to get used to.
The people who deserted me
To the fate,
One day they will understand
But that will be too late.
Friends or foes
I do not know,
What to call those wretched people.
Happiness I crave to find,
Quest for bliss is on my mind.
I am not going to surrender
And turn my life into a blunder.
After losing all things
Happiness is what life brings,
After every single pain
There is something to gain,
After every hope is lost
After all desires turn to frost,
Bliss comes across...
Do not lose hope,
Be ready to cope
One day you will be ahead,
One day you will shine
And the betrayers will be left behind.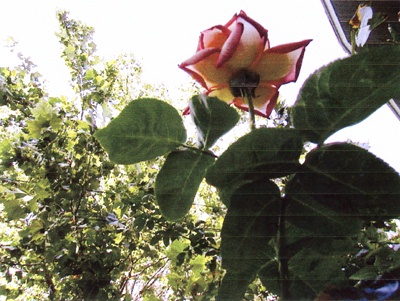 © Courtney P., Alpine, TX