The Garden's Guardian
November 18, 2011
Many days I see the creepy crawlies gnaw on my garden.
Eating away destroyed tomatoes, half-eaten strawberries, and wormy watermelons
I sought out help from my best resource: the internet.
Typing in the search box, natural insect killers I clicked the first link
It brought me to Garden's Guardian Incorporated.
I bought the defense package for a cheap price,
Including everything I need to fend off the stalkers of the shrubbery
A few more days, my garden would have to suffer
Day one, all of the raspberries were inedible
The next day, I lost all of my blueberries to those burglars.
Not able to bake pie, I felt all hope was lost.
Suddenly the cavalry appeared,
Three mantises ready for defense
Fighting away my intruders with their razor sharp blades
A few hours later, the battle ended and I was victorious
All the dead insects lying on my lawn,
And looking at the ladybug's head I stand, triumphant.
I grab its head and put it on a toothpick
Showing off my victory march.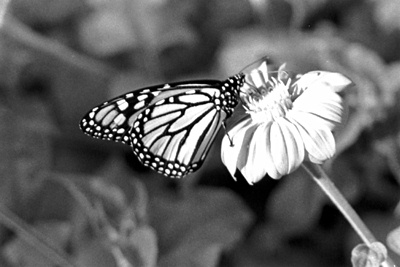 © Lindsey D., Marblehead, MA