Dreams of Love
November 17, 2011
Tears slid down my face
And plop silently on my pillow.
Miles and miles away
Your eyes are wet too.
These tears aren't tears of sadness
But tears of missing love.
Only a few hours ago,
I was in your arms,
Held tight with love.
At our parting earlier,
The tears built up,
But I kept them from you,
Trying to spare you any pain.
Eventually, I drift unconscious.
This world is bright and colorful;
This is where dreams happen.
Instead of alone in bed,
My head is on your chest,
Listening to your steady heartbeat.
Your eyes are closed;
Your face peaceful and quiet.
Cold doesn't exist here,
But I snuggle still closer
To this figment of my imagination,
In this dream of love.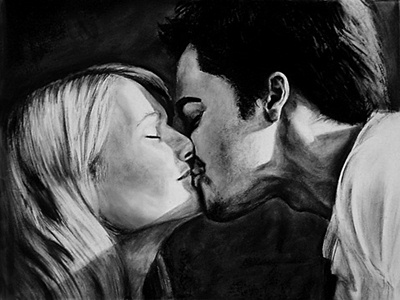 © Lauren R., Marshfield, MA