Trust is Rare and Hard to Find
November 2, 2011
When your heart brakes,
the world is different,
Everybody shuts their doors,
And you shut yours too,
She told me that she cared,
She told me to not think about those who hurt me,
I trusted her
I had never trusted before,
But now I don't have her any more
I wonder if she stopped to think,
that her actions would cause me to cry a river,
I wonder if she knew that I would be so blue,
I guess heart brake only heals with time,
But time can last forever.
I loved to see her everyday,
But now it has all gone away,
What did I do?
To lose a friend that once was true?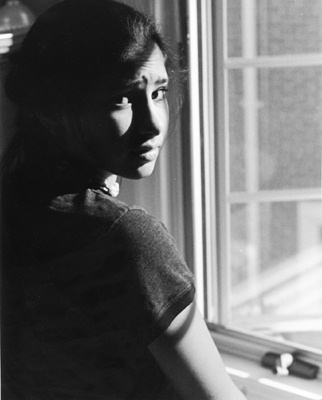 © Jennifer H., Bethesda, MD