You aren't gone ain't gone never will stay gone for too long
November 1, 2011
Yellow lines on both sides
And the school bells silent
Down sight.
Daily basis of bumping knees
Turned to chatter once a month.
Sticks her arm out of the window
And waves,
Miniscule attention,
Aching pill-popper's satisfaction.
I am an enabler
And cold turkey rips her stitches
From my heart.
But snow melts
And the scent grows overwhelming.
She will find
That my couch elates her,
Once more.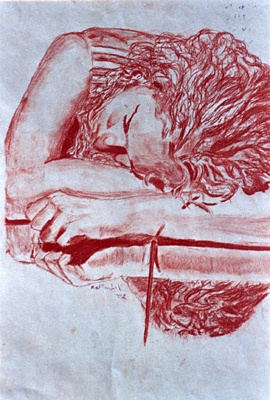 © Mark S., Kannapolis, NC