Joshua
November 21, 2011
Feeling alone in the world
Nobody to go to
A loss is a tragedy

Hearts breaking
Tears in every one's eyes


Nobody to go to
Such a touchy subject

A man's body lay at rest
A peaceful dream for him
A horrible nightmare for us

"See you soon" doesn't cut it
This life is so long
Visit in our dreams

Trying to stay strong
But breaking down when
Nobody is around

A simple mistake
Turned every one's world
Upside down

Friends may come and go
But family is for life
Take nothing for granted
One mistake can change
Your life forever.

Love with no regrets
Live for today not
Yesterday or tomorrow.

This could be your last day
Take nothing for granted.





The call was terrifying
I could feel something was very wrong
Mom said "Josh has been in an accident"
Worst thoughts came to mind

Aunt Dawn flew in that night
Tucson, Arizona to Dexter, Michigan
She's a diabetic, and has MS
She was in complete shock

School felt forever long
Saturday couldn't come soon enough

Walking into the Trauma/Burn room
Waiting for an hour before seeing him
The walk to his room was cold
First step in the room, I saw him.

Hooked up to machines
Swollen from the right half
Skull taken off.
Looking so helpless

Couldn't bare to look at him
Aunt Dawn was so strong
She's an amazing woman.

Doctor's say he will pull through
But two days later the complete opposite
All hopes go out the door
Looking at him gets harder each time.

Knowing there's nothing we can do
Is terrible
The thought of what could happen
Haunts us all.

Taken off the ventilator
Followed by the feeding tube and fluid line
An innocent soul is at rest.
We wait for the call
Twenty four days after the first call
A twenty five year old man is at rest
My cousin. <3

The viewing was hard
Everybody crying
Just makes it worse.

We're all there for eachother
A handsome man lays
At rest in peace.
He touched so many lives
Tears falling like rain
The room was so crowded.

A beautiful sould has grown wings.
He looks over us
Watching.

Our guardian angel
A brother
A son
A grandson
My cousin.

Joshua Glen Miles McCalla.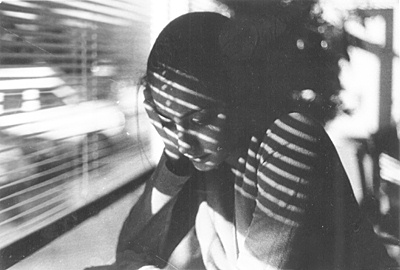 © John O., New City, NY