This Is My Red
November 20, 2011
Red.
It's a color we all feel.
It's love and pain.
It's embarrassment and excitement.
It's passionate.

It's the skip of heart beat when your boyfriend looks you deeply in the eyes.
It's the blush in your cheeks when he whispers "I love you." in your ear.
It's the butterflies in your stomach when you're out on a first date and don't know what's gonna happen next.
It's that burst of excitement you get when he surprises you with flowers for no reason at all.
It's the sense of security you have when you're wrapped in his arms and feel as if nothing can ever destroy this love.

Red is the confusion you begin to feel when you're relationship is slipping right out of your hands.
The feeling in the pit of your stomach that you couldn't catch it in time to save it.
It's the pain you feel when your heart has been shattered into a million pieces.
It's the thoughts swirling around your mind wondering what you did to make him not love you anymore.
The hot tears that roll down your cheeks when you hear that he's already got another girl.
The stabbing pain you feel when you see that he's moved on from everything you had together in what seems like an instant.
The wince your heart and mind makes as he walks by with her in his hoodie.
It's the warmth of a comforting hug from your best friends.

Red.
The deepest of colors in so many ways.
It's raw emotion.
It's the core of our minds.
Red itself is very diverse.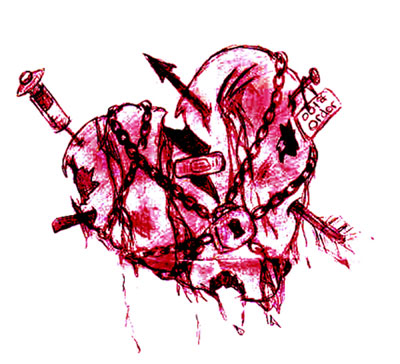 © Asia B., Hudson, MA