There's More To Love...
November 16, 2011
Today's love is all based on looks, looks, looks.

Men needn't worry about the judgmental people of society.

Women, these days have to worry about gaining weight,

Noticing every wrinkle and zit and blackhead that pop up on our faces,

Worrying about hair in some places that they just don't belong.


We are outcast if we look like anything, but the stereotypical skinny woman.

We choose books and education, they choose looks and curves.

There's more to love than a nice body and personality.

There's more to love than athletes, cheerleaders, and the popular girls.

Men, these days, should look past the curves and pretty jewelry.

Today's beauty is only skin-deep and size shouldn't ever matter

When it comes to finding your future husband.


Men will soon learn that they are cold, stuck-up vultures.

Always hoping for the worst, with baggage galore.

They'll be throwing up their deuces soon,

And we'll be there to rub their faces in it.

We always try to warn them of their impending follies.

We always get overlooked, exiled, betrayed, hated, abandoned.

There's more to love than curves and looks.


Just remember: love is the closest thing we'll ever have to magic

or the closest thing we'll have to witnessing a miracle.

It's better to mend a broken heart and choose the outcast ones, the bigger ones, the lonelier ones.

Afterwards, you'll feel great, knowing that you've helped a person believe that love does exist and that love is unconditional...

Love is great…but unconditional love is much, much better.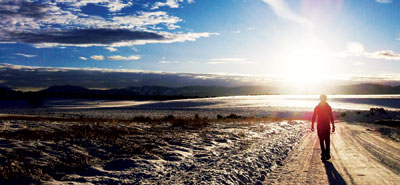 © Brendan P., Carbondale, CO