Magical Five
November 16, 2011
Five's halfway, all's new, all's old.
Excitement abounds,
Wonderment surrounds,
Questions flood every corner of your brain,
And understanding's just beginning to dawn.

You see all of nature, and try to catch it,
Everything's fleeting, but you don't miss it.
You keep it all alive in your own, colored world,
Locked in a smuggler's chest, brassy and jeweled,
Or in a fairy's jewelry box, among dewdrops and pearls.
You keep it all, and portray it,
On white and gray paper with scribbly crayon.

You just can't control your imaginings at all,
That little pine tree's about seven feet tall!
Everything's real,
Everyone's sincere,
It's your duty, you feel, to fill in and correct,
Then forgive and forget,
And forget every fret.

You run through the grass, towards a stately oak tree,
That takes the part of a nobleman, whom you battle with ease.
You fight your way past his thousand ninja saplings,
Then reach the pinecone princess, whom you graciously set free.

The monsters under the bed,
The imaginings 'round the clock,
The belief in anything,
The friends with strange nicknames.
It's all the age of five,
No more, no less,
A time of great magic.
And the true colors of the world.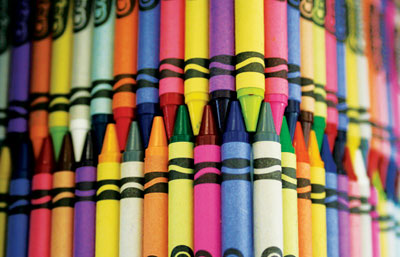 © Kaelee L., Petersburg, MI