The Deathbringer
October 6, 2011
Darkness falls,

I rise in the blackened skies,

The agony dissapears in the night,

Replaced by the will to fight,

This battlefield under a blood moon,

Crowded with the fallen,

Here I feel true peace,

When I destroy I feel alive,

As they burn the ashes cloud my mind,

The smoke covers the eyes of the sky,

Hope has ended on this battlefield,

Torn and decimated under my blade,

The crimson so vibrant,

Against the ashen death,

It falls in torrents now,

On the broken bodies,

The annihilated land,

In my rage I will destroy them all,

Those who stand against me,

They perish beneath my shadow,

Every last scream I hear,

It is music to my ears,

I tear them apart because their pain,

Lessens the burden of my existance,

The ultimate exaultation,

Is feeling them die before me,

I send them to the abyss,

Even still it yawns before me,

Its maw lined with jagged teeth,

They are sharpened by my sins,

Execution of the masses,

I see their souls reaching for me,

Wailing for the vengeance they shall never have,

The darkness is invincible, unavoidable,

Only death and darkness are eternal,

The power they bring feeds me,

The only God is I,

I bring the fires of Hell with me,

Nations crumble to ruin beneath my feet,

Let this world burn away,

As my soul did long ago,

Then it shall be reborn,

In the darkness and destruction,

The immortal night.

These flames shall not die,

As my will does not waver,

All that awaits is eternal damnation,

But should I fall,

I will rise from beyond the grave,

Stronger than before,

I and my darkness an army,

To raze the world once more,

To take my revenge on humanity,

This world is more damned than I,

Forsaken and forgotten by the light,

Begging to be taken by the night,

Only death and darkness are eternal.

Salvation is the bloodied blade,

I am saving them from themselves,

Piteous imbeciles still cry for mercy,

This is mercy,

Still they claw at me,

Pestilient insects,

They fall once more,

Tormented by the hellfire,

I cannot be stopped, I cannot be saved,

Darkness falls,

I rise in the blackened skies,

I am the deathbringer.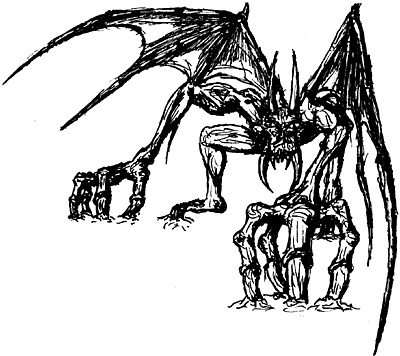 © Manuel F., Phoenix, AZ