Reality
November 15, 2011
The night reaches on and the day drowns in the darkness like a stone in the ocean,the moon beats the sun just to take it's place. The moons light streaks through my window.
The light seems to grab the darkness as a good author grabs a readers attention.
Thoughts are racing through my mind like a runner with so much momentum.
Time is flying by as the night leaves and the sun sits upon the darkness like a leaf on a pond.
Darkness is the enemy as the devil is the enemy is to us. God is on our side as the sunlight is. Snow is goodness, rain is faithfulness, hail is dangerous, earthquakes are torturous and darkness controls the bad when sunlight controls the good.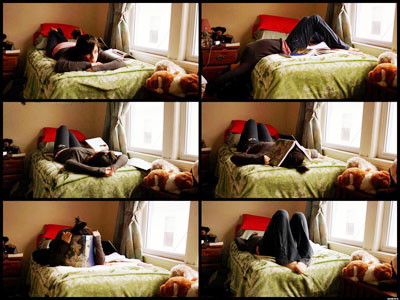 © Ana D., Worcester, MA