Teenage Love
November 6, 2011
It's that feeling of total and complete surrender
A surrender to her and to him—the person you will always love
It's sneaking out at night, with your younger sibling as your backup
And sneaking back in at the crack of dawn
It's not knowing where you will go or end up
But knowing that you will end up somewhere
Hopefully somewhere with your high school love
It's lying sprawled out on the grass beneath a summer's sun
Lightly holding hands and staring into each other eyes
It's the fire that burns inside your gut, inside your skin, inside your everything
It's the pain of knowing it will not last, but—
Perhaps it will last yet.
It's the pain of loving a child as you are a child
Loving with a love that is not developed but you think it is
It is walking daily as if on air—
You never touch down—you fly on happiness
If you die, you die together—holding hands, holding hearts.
It's the tears you will shed when those words are uttered
"It's over, but I'll always love you."
It's the death you'll die when you realize—
It was a love that lasts a summer—
Teenage love.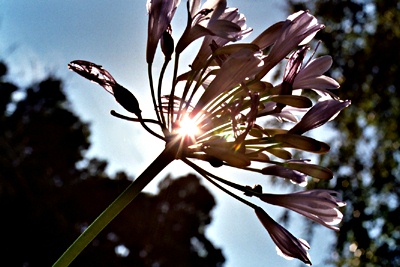 © Brandon W., Redwood City, CA