Smoke...
November 6, 2011
You know what is so funny.
The only thing my parents had in common,
is the very thing, killing them today.
I hate it so much,
do they know realities touch?
Each one drains your life,
theirs more suffering than a knife.
And they now what it can do,
wondering when the addiction will get a clue.
I believe that they care about my well-being somewhat.
Lung cancer is in my face, sooner or later it will be above my gut.
So your killing yourself,
and those around you.
The smokes gotta dark-side,
when you suffer you won't be able to hide!
You'll call for help,
like all of them else!
The day you both realize,
I hope you both cry!
Cause your going to die!
The nicotine is alive!
But you believed the lies!
After I grieve for what you done,
all laugh, make fun, maybe pun!
I'm madder than the hatter!
The smoke is going to make me SHATTER!
Even when your dead,
photos and memories will make my skin shed.
Its a necessity,
of intensity,
so impress me!
And let the smoke be a witness in the crime scene.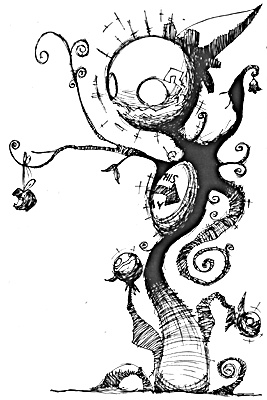 © Tas H., Galesburg, IL