Loss and Strength
November 4, 2011
Standing on this lonely street,
I think about what's done.
You are now gone,
But your memory still lingers.

I'm looking for a way out,
But there is nothing in sight.
The pain is unbearable,
But the love I have for you is undeniable.

The rain starts to come,
And the night turns to day.
The ring on my finger burns,
The memory of your face is a permanent fixture.

You left me here,
So far away from your light.
There's nothing I can do,
And there's no going back.

My heart aches for you,
And my heart aches for them.
The death of a loved one is always hard,
But the passing of you is deadly to me.

I hope you're okay now,
No longer suffering.
I will always pray for you,
And that won't change.

You are my best friend,
And it's not a lie.
I will miss you, hun,
But I will always be strong.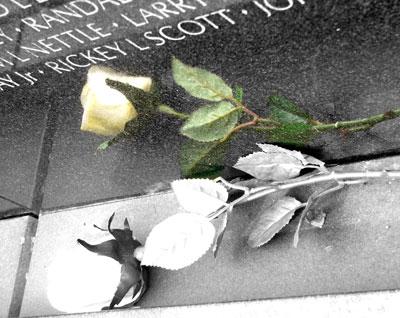 © Kimber E., Yorktown, VA