Your Angel
November 4, 2011
I'm your angel
that's all I could be.
I'm here to hold & to cherish,
to love & to care, to always be there.
Now that I know you see all that I
could be, when will you rescue me?
All I ask of you, is to support me, and no I don't mean financially.
I can take care of myself.
I just need help, help with what's inside. Help me to feel alive, be my rock.
The one thing I can lean on.
Nothing in this life is stationary.
I'm just looking for a foothold.
If I promise to always be there, will you take that same oath.
All angels fall from the heavens above eventually & I have been falling my whole life. Save me.
Please. Open your eyes & see what I really need.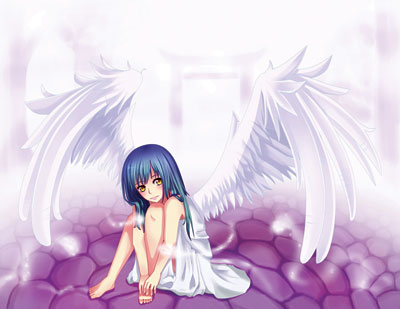 © Amanda L., Albuquerque, NM