The Path
November 8, 2011
Half the time I don't know what I'm doing
Where I'm going
What I'm supposed to do
I know what I want
Who I am
(I think)
I know where I want to be
(I think)
I'm just not sure how to get there
Sometimes I feel lost
Sometimes I feel found
I'm almost never sure if I've done the right thing
If I'm going in the right direction
I suppose a lot of people feel this way
So why does this feel so lonely?
I never know where I'm going
What I'm doing
Some direction would be nice
Or simply some hints
Actually, do you have a manual?
No, I didn't think so
Well, cool
I'm gonna follow the path I'm on
Maybe take a few left turns
Maybe go in a few circles
See if I can find someone to walk with me
Feel free to drop in if you're feeling helpful.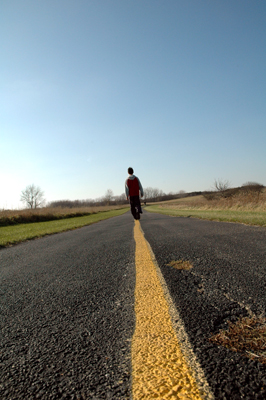 © Seita O., Palatine, IL