Dependent Identities
November 8, 2011
Too in love with harmony
Rather keep the peace
Than be open and honest,
Reveal the inner beast.
Better to be loved
For the person you are not
Than despised by those
Who know your true thoughts.
Trying to please everyone else,
Failing to develop a real self.
He is whatever the party desires
Changing to fit in, a mold in the fires.

Middle fingers up,
He doesn't need anyone
Being fiercely himself
Is how to get things done.
Caring so much that everyone be deceived
Thinking he doesn't care what they think—
Reputation thrown out the window,
Identity abandoned long ago.
So in love with independence,
Trying to please only himself.
Forever going against the flow,
Never connecting with anyone else.

Polar opposites
But both obsessed
With public opinion
And looking their best.
One sacrifices himself to be liked
One pretends everything is alright
Neither are fully satisfied at night
Their identities depend on everyone else.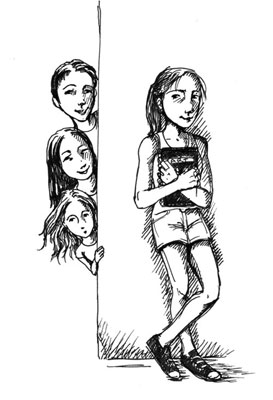 © Leonora J., Fullerton, CA