Ocean
November 8, 2011
The soft grains below, are now not so,
Shells fade into the crystal flow,
Splash, crash,
The ocean sighs,
As salt water pours into your eyes.

Soggy seaweed stands alone,
When a clam's orb lies with mystery untold,
Fish hide within dark, foggy regions,
Hoping to be ignored.

Dolphins jump above the waves,
And turtles circle around for days,
People all over look at the view,
As it is a never ending path of blue.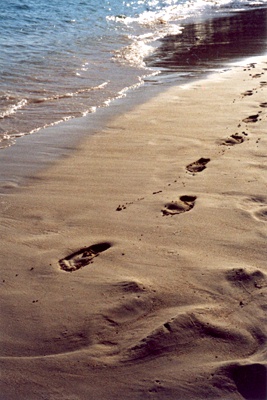 © Ashley B., Potomac, MD