Vanishing Point
November 17, 2011
The fence stretches out before me, disappearing finally at a point
Light-years away.
I've been walking
Ask anyone, I've been walking with my feet
To the point where I cannot feel them anymore
To the point where I can't think of doing anything else besides following this chain-link fence
Forever.
Through four seasons, I am walking
Call it anything, trudging, shuffling
But no matter when, I walk step by step
And never look back.

When I began, I took one look
And cried with my head against the cold metal links.
I rattled the fence, fingers entwined in each twist of the chains
Tried to climb it, but it grew upwards
And was about to run away, away from this fence that constrained me.
This ugly master, suppressing my freedom
So I ran along it, and slowed down to a walk
And got where I am now.

I continue to move forward
Nothing churning in my head, nothing feeling in my heart.
This fence
This cursed fence
This
fence
has killed me.
It has beat me down in every way
cut off my every escape
until I am no longer human.
My thoughts slosh around in the same circles everyday
Vanishing into thin air in the horizon
But I will never see myself get there.
Feeding upon the naïve hope that I will arrive
But I don't even know where I am going.

As I regard the fence while walking
Stinging wind whipping the hair around my face
Slapping the yellowed grass at my feet
Blurred sky above me tripping over itself
I know
I am done.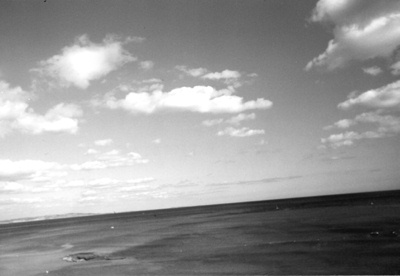 © Nikki C., Phoenix, AZ