A World of Ups and Downs
November 15, 2011
Pain,
Tear.
Hopeless,
Fears.
This girl,
She's dying
This girl,
She can't stop crying
She tries to stay strong,
and keep her head up high.
But tears come rolling out,
As she hears another goodbye.
It seems as if,
Everyone leaves her side
It seems as if,
Her life is a train wreck of a ride.
Sometimes she feels,
That her train is going to crash.
Sometimes she feels,
That will happen in a flash.
It just takes one thing,
A knife.
That one thing could end it,
Her life.
The thoughts race through,
As she thinks she could do it.
She soon realizes something,
The thought came more quickly than a hit.
She is important,
She has a long life to go.
Even though things right now seem terrible,
It doesn't mean that the sun won't show.
Yes,
Sometimes life seems bad.
And yes,
Sometimes things may drive you mad.
But just know one thing,
You matter to me.
One more thing,
You're in my heart where ever you may be.
Life comes with sometimes a down.
Though eventually the ups will be found.
Pain,
Tears.
Hopeless,
Fears.
Smiles,
Laughter,
Love
Happily ever after.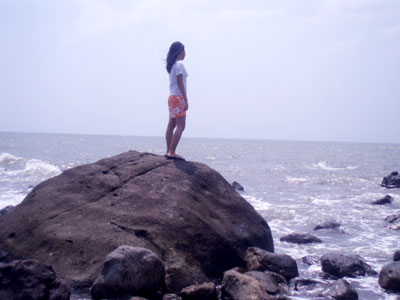 © Grace L., Bacolod City, Philippines