You are the other end to my heart strings.
November 14, 2011
My heart wont stop,
It calls out for you,
I think I'm doing fine,
And then your face pops up.
The cracks get bigger,
And the wounds grow deeper,
Ever time someone talks about you.
I don't know which is harder,
Staying friends with you,
Seeing you and her,
Or ending it,
Never talk to you a day in my life,
And move on.
I remember you walking me home,
you did nothing but smile and hold my hand,
I remember the night that we first hung out,
You kissed me for the first time and made my head spin.
I wonder if you think of me as much as I think of you.
But now all I can remember are those hurtful words,
And the day you broke my heart.
I try to forget you, erase you from my memory,
I really do,
You make it look so easy to do so,
But you just stay there in the back of my mind all day,
Showing up in my dreams.
I just want to know why you make loving you so hard,
I wish we could be together again,
I know we can't though,
It's impossible,
So it's time to fake a smile and move on.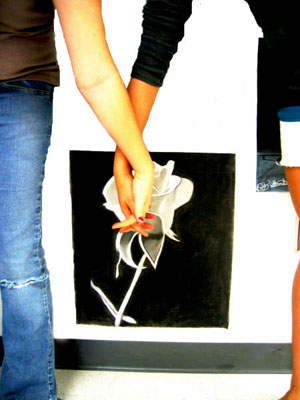 © Josie G., Wilmot, SD