On Being a Teenage Girl
November 14, 2011
Where the leaves are nothing more than the withered wings of summer,
that's where you'll find me.
Skinned knees and too many elbows,
shoes flapping against faded asphalt.
Maybe I'll be staring up at the curdles of smoke
coming from my neighbor's chimney,
swirling like a genie from his lamp, just enough to forget
that this is the suburbs.
Find me where fields of wheat are quilted like an old patchwork,
and where the wind aches blue in my ears,
where everyone is packing up their sweat and grime and wandering, to be dusted off later.
I'll be plucking my way through garish makeup and knee socks,
buying a pair of high heels
satin-pink and thick with bright plastic jewels.
I'll be remembering the taste of each first,
the promise of more to come at the tip of my tongue.
The first time I failed a test.
The first time I published a poem.
The first smears of red lipstick on my teeth and the first time I felt like a little kid
since I actually was one.
Too old to see a fairytale in a dish soap commercial, or to twirl in gold slatted parking lots
or to feel a queer funny ache at a certain shade of blue, or to make dust motes into fairies.
Young enough to want to.
Find me there, because God knows I'm looking too.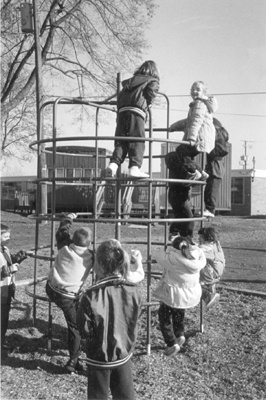 © Danielle H., Jonestown, PA