When you're a girl.....
November 14, 2011
If hours were longer and if days were sweeter, I probably would still be sitting next to him. My mate. My bestfriend. My life.
I snuggled closer under his arms and he snaked his arms around my waist, protecting me from the wind attacks. We sat infront of the roaring waters as they rushed upon our naked feet.
"I love you" he whispered.
And I believed him. Because I was a girl. Stupidly In love.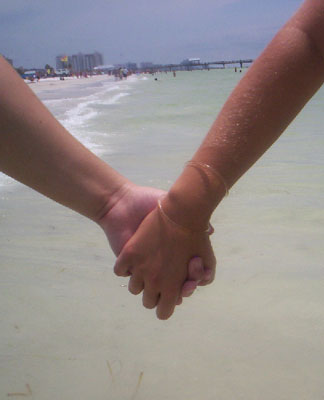 © Belinda H., Palm Harbor, FL