Orbit
November 13, 2011
Watch.
as my satellite heart
orbits
Stuck.
in perfection.
the motion
of the noise
pushing me forward towards
You.
in the mess
of your terrible
Perfection.
lost in the dark,
my lights gleam on
illuminating your face
its craters,
cold,
silent,
Hiding.
your silvery stare
follows me
as I orbit
around the emptiness
of the lonely
satellite heart.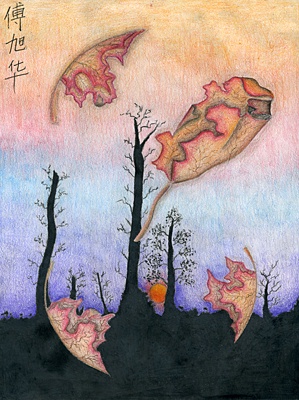 © Becky F., Sacramento, CA