Lost You
November 13, 2011
Ah, sweet flower.
How beautiful!
There are none such as thee.
I press my nose into your petals,
And drink in the wispy scents.
How glorious you are.
My prize.
My love.

I've ripped you from your stem,
And as I pinch the end
I drink you in.
I memorize the curve of every petal,
But never look behind you.
I can't see the slow decay,
Of your heart,
And soon mine.

I pulled off each petal,
In awe of the iridescence,
That each one shows.
I pinch,
And pull,
Until each petal,
Has come off,
Leaving a lonely, drooping carcass.
The beauty is scattered,
And I cannot find my way.
I grope for your petals,
But they've all,
Floated away.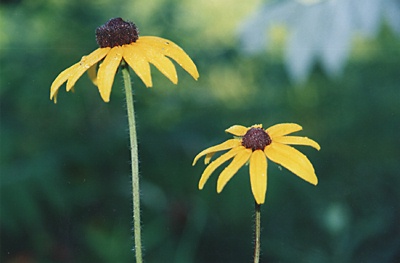 © Allison S., Eau Claire, WI