All About Him
November 13, 2011
The way it feels when he kisses your cheek makes you melt inside,
Gazing into his deep, caramel eyes makes your heart skip a beat.
His soft lips pressed against yours makes you feel young and free,
His voice sounds like a choir of angels as he whispers "I love you" into your ear.
Promises to love you for the rest of his life, tells you that you have nothing to fear.
His hair flowing in the wind as you sit close to his side on a park bench,
Love is hypnotizing, Love is you and him.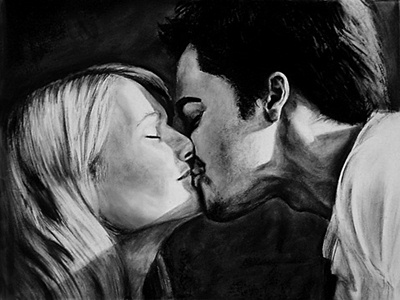 © Lauren R., Marshfield, MA