America
November 8, 2011
Her long, flowing hair gleams in the light
Of 50 stars that shine so bright.
Blue eyes like the sea,
Rosy cheeks on pale skin,
Her beauty masks the flaws within.

Conflicting viewpoints wrack her insides,
Still, she argues to win her prize.
Her temper fluctuates,
Her nose she shoves
Into the business of those she loves.

Despite her disorder and vanity,
Her torch, it glows with liberty.
The blood of the world
Runs through her veins,
She may be poor, but she's ready for change.

Yes, America has flaws, just like you and me,
But, still, I will love her eternally.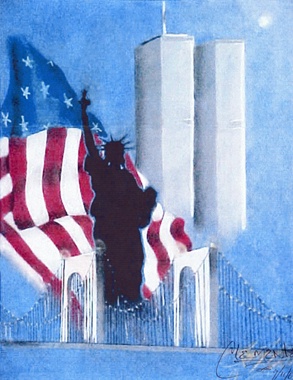 © Christoper C., Far Rockaway Queens, NY