Unforgiving Hands
November 8, 2011
I watch the pain run like a river of blood.
Bitter is the smell of cold metal, alcohol, and blood in the air.
Dormant sit my heart and mind, cloudy and thick like smoke.

I've given way to lesser physical hurt.
I'm reaching into the black grasping for the unknown.

They see the wounds of flesh.
It scares them.
If only they could see my heart is a much bigger mess.

It upsets us both.
But right now I'm stuck with unforgiving hands.

I only have two options left.
Find the strength…
Or I give in and commit an unreparable theft.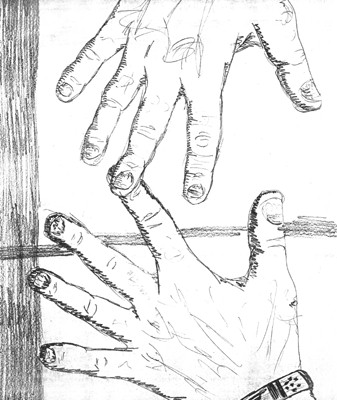 © Katie T., Hull, MA