Fire Breathe
November 1, 2011
Take in oxygen,
let out fire.
Syllable by syllable I'm burned by the flames.
Surrounded by the lies I will grow to believe
with every rude name, sarcastic compliment, and taunting smirk.

To extinguish these flames I need more than a mere glass of water.
I need a friend
I need a hero
I need someone that will take in oxygen
And let out love.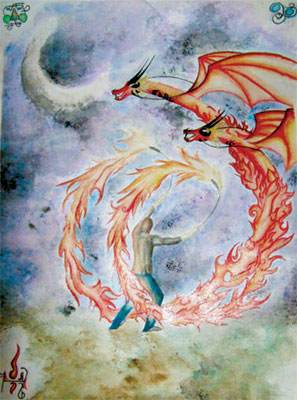 © Garrett P., Reno, NV