Im different then what you think I am.
November 1, 2011
A cold whisk of air brushes through the door, a scream, a clap, and all of the sudden a vampire appears. The vampire appears with his fangs hanging down like sharp needles ready to be punctured into someone's skin. The face of this vampire is unordinary something no one could ever think of a vampire figure having. He stands tall looking over at the window sill realizing what day of the year it is. He screams in terror and runs to all the windows and closes the shutters. SNAP, he realizes his alone, all alone. The sudden all the bad memories of last Halloween comes to realization and his in terror. He closes his eyes and falls into a deep sleep. In his dream, appears the black cat scratching his nails at the wall, while the other cat is standing their licking his paw. The vampire tries to run to the door but all of the sudden a screaming lady appears in front of him. He realizes he can't escape, his stuck. He then becomes frustrated and starts acting like a five year old screaming , screaming on the top of his lungs for help. His In a dream and doesn't realize what it might turn into, he cries on the floor waiting for the unexpected to happen. He lies down and looks up at the ceiling, he visualizes how his life could be if he was just normal and then he starts to wish.

He wakes up wondering what had happened in the world while he was in this nightmare. He appears to be a normal human being. Not a vampire, but a human being. He begins to realize he is himself again. He starts to dance and sing and laugh and connects with all the happiness in the world that was brought to the day of October 31st.He thought about his dream and found that in his dream he was the devil. The devil that wanted to be something more, but couldn't be. He considers himself normal and he realizes the door opens again with a warm breath of fresh air. He takes it all in with the sun beating on him. His a changed man with a different thinking of life. He closes the door shut, with his bag of candy and starts walking down the street with his new chapter of life. The life he always wanted.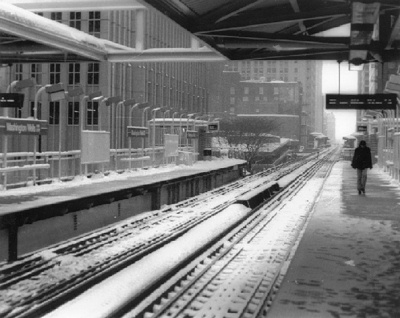 © Al J., Mt. Prospect, IL